Fairfield, IL
Church at 610 North East 4th Street, Northeast 4th Street, Fairfield, IL 62837
Official Homepage for Fairfield, IL - Find news and information about business development, etc.
---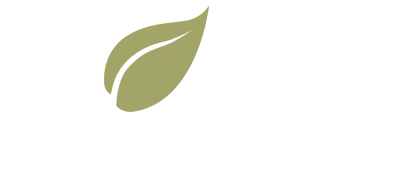 Grace Chapel rating
★ ☆ ☆ ☆ ☆ (6 reviews)
Vacancy Grace Chapel (jobs):
Coming soon
Last reviews about Grace Chapel in Fairfield , IL
Add your review. Your feedback helps to get feedback and an honest opinion about the Grace Chapel.
Thanks to the reviews, people get the knowledge of mistakes or warmth and delight of gratitude.
★ ☆ ☆ ☆ ☆

The "Rev" here is a despicable man who should retreat from society and stay in the shadows so he doesn't corrupt and abuse anyone else

Added December 02, 2018 by Lara Ericson

★ ☆ ☆ ☆ ☆

Pastor Legg and his wife had neglected and abused their daughter Alexandra, to the point where she now has spinal problems and is in constant pain. They hide behind their pulpit assuming all is right in their world. Pastor Legg, you are a despicable man and are not worthy of God.

Added July 08, 2017 by Tanis Nikana

★ ☆ ☆ ☆ ☆

This place is run by bigots and abusive parents. God is nowhere to be found here.

Added June 07, 2017 by Ino Raphael

★ ☆ ☆ ☆ ☆

Any man who has the audacity to call themselves a Reverend and a man of God, yet is also guilty of viciously neglecting and abusing their child, is nothing short of pure evil. Their daughter, Alexandra, has been cast out of her family, and tormented while still a part of it. I am a Christian. I know what being a Christian entails. Frana and Don are not Christians. They are filled with hate, fury, and cowardice, and judgement (everything that Christianity is not) They hide and feign their good intent. If I could grant this church no stars, I would. Find a church where children are sacred, and love is of absolute most importance.

Added March 20, 2017 by Shalen Burch

★ ☆ ☆ ☆ ☆

I challenge Reverend Donald Legg to a public debate.

My biological parents have elected to delete all of my questions and comments regarding their organization.

Among these included a request to share a list of cult abuse warning signs.

A request for comment of their stance on LGBT issues and if they believed that LGBT people were the result of demonic possession.

A request for their stance on child abandonment in cases of LGBT children, Intersex children, children with disabilities, and children with mental health conditions.

My name is Alexandra Exeter. I am their daughter.

I struggle with Chronic Complex PTSD, Major Depression, and Severe General Anxiety. I have multiple herniated discs in my spine, degenerative disc disease, nerve damage, arthritis, and debilitating constant sciatic pain. I was born with an Intersex condition, Kleinfelter's Syndrome, and Testosterone Insensitivity.

Reverend Donald Legg does not recognize me as his child.

Added February 04, 2017 by Alexandra Exeter

★ ☆ ☆ ☆ ☆

This is only a place of hate and evil. The reverend and his wife horrifically abused their daughter in evil ways. Her body is now broken because of the physical abuse. The mental abuse, gaslighting and worse have left her scarred for life. These evil monsters shouldn't be allowed around the public let alone children. These people are the real demons. God is nowhere to be found among these demons of people.

Stay far away!

Added January 29, 2017 by Tamsin Heineman
Grace Chapel website info
Website address: fairfield-il.com
Website title: Fairfield, IL
Website description: Official Homepage for Fairfield, IL - Find news and information about business development, etc.